HALF PRICE STRAIGHT LINE AUTOMATIC ARRISSING [SEAMING] LINE
July 10, 2019
.
LATEST MODEL SEAMMAXX-PRO™ for max glass size 3000 x 2000mm [120" x 80"].
.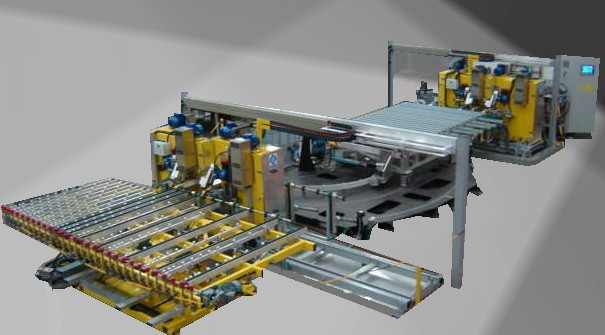 .
This pre-owned high performance automatic seaming line built in 2013 comes with a full manufacturer's guarantee. This is a rare chance to acquire a fully re-built line in perfect condition, for half the price of a new equivalent.
.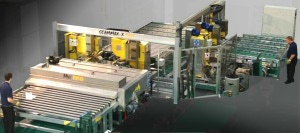 Currently in the straight line layout shown above with Ashton Industrial's unique pivoting transfer station, but can be re-configured to a standard L-shape layout, (pic right shows a similar line in standard L format) specified with or without catch-up acceleration conveyors as required.
.
Options of on-line edge deletion and/or laser logo marking, and a new high speed compact washing and drying machine can be added.
.
.
SPECIFICATION:
  maximum glass size 3000 x 2000mm [120" x 80"]
  minimum 300 x 150mm [12" x 6"]
  glass thickness 3mm – 12mm [1/8" x 1/2″]
  output rate depending on glass size and final configuration up to 6 lites per minute.
  Offered at GBP 179,000 ex works England.
.
Interested parties please contact either
Richard Green: Business Development Manager: 07921 241439 rgreen@ashton-industrial.com
Steve Ashton: Managing Director: 07976 802269 sashton@ashton-industrial.com
Or call ASHTON INDUSTRIAL on 01279 624810
international from Europe 0044 1279 624810, from N.America 01144 1279 624810