SEAMING / ARRISSING: REFURBISHED SeamMaX-X 4m x 2.5m AUTOMATIC LINE
October 15, 2016
.
.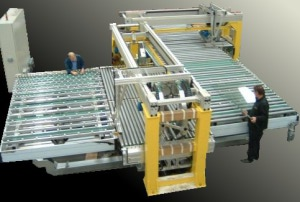 .
A great opportunity to acquire this Ashton Industrial fully automatic line which has been taken in part exchange for a newer more compact SEAMMAXX-PRO model.
.
In full working condition, very well maintained, due to be fully overhauled and refurbished at the Ashton Industrial factory in the first quarter of 2018.
.
Original build year 2006
Max glass 4m x 2.5m
Minimum 350 x 350mm
Cycle time approx. 15 seconds per glass
.
On offer to the first taker at just GBP 110,000 inclusive of delivery and installation.