GLOBAL SALES COORDINATOR
April 10, 2014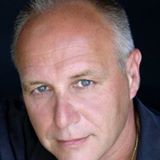 Heinz Wiedmayer has been appointed Global Sales Coordinator for Ashton Industrial beginning 1st May 2014.

.
As a key figure in Ashton Industrial's international sales and consulting network, Heinz now heads up international sales and the support and coordination of Ashton's overseas representatives.
.
A well-known character in the flat glass industry, particularly in central Europe and North America, Heinz is a man very accustomed to being in the front line. An impressive industry background includes nearly 10 years' highly successful training and worldwide marketing activities for two leading glass machinery manufacturers and his appointment with Ashton with their world-leading reputation in automatic arrissing / seaming and glass handling automation solutions is a natural progression.
.
Please do make maximum use of Heinz' experience and skills to your own advantage. Under the overall sales direction of Richard Green, he can be contacted through the usual Ashton number of +44 1279 624810  or mobile/cell +49 (0) 15233614953  EMAIL  hwiedmayer@ashton-industrial.com