UNITED ARAB GLASS COMPANY – QATAR
August 31, 2015
.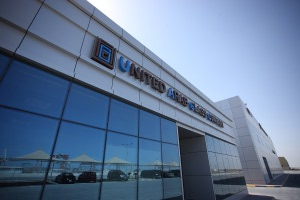 .
UAGC is a wholly owned subsidiary of the highly impressive QD-CPC group, leaders in multiple construction sectors such as ready mix and pre-cast concrete, asphalt, aluminium and of course, glass..
.
.
.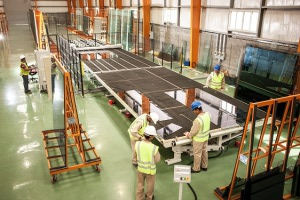 On an 24,000 square meters site they specialise in all glass types (Regular or Shaped) and Glass processing (Tempering, Laminating, Insulating Units, Bullet Proof…..) and have formed an integral part of some of the biggest projects in the region.
.
The company remains committed to continuous improvement in performance and production quality to meet all and any client specifications.
.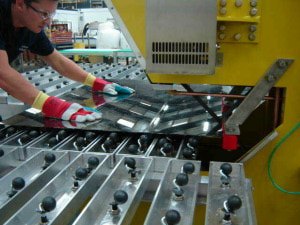 Certified for the International Standards ISO 9001, ISO 14001, and OHSAS 18001 and through its skilled professionals, UAGC is capable of manufacturing, processing, and delivering a full range of glass products covering all architectural building requirements, from small to mega-projects.
.
State of the Art glass equipment has been commissioned at UAGC with the latest addition being a High Performance Heavy Duty UNIX Arrissing Machine with specialist Water-Bath tables, for professional edge processing of all glass prior to tempering.
.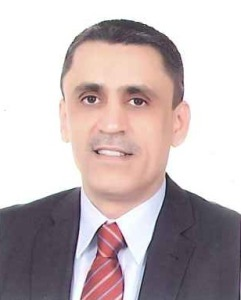 From their web site the mission statement of UAGC, headed by CEO Mr. Nidal Al-Otaibi, reads: "Our mission is to establish a one-stop-shop integrated building materials manufacturing company in Qatar, which will capitalize on the growth opportunities emerging in the Qatari Real Estate Development and Construction sector.
.
Ultimately, we aim to build customer loyalty and gain market preference achieving the status of a key player in Qatar's building materials industry over the next five years".
.
www.qd-cpc.com CEO Mr.Nidal Al-Otaibi
.
See this equipment in action by clicking the blue [VIDEO LIBRARY] button on the left, or use this direct link