CUSTOMER SATISFACTION
August 31, 2015
.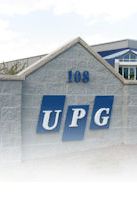 .
.
Just one year after taking delivery of an ASHTON high performance seaming set-up in their Butler, PA facility, United Plate Glass, Inc. have confirmed their order for a further identical solution for their North Carolina factory.
.
.
The arrangement incorporates Ashton Industrial's high-float AIRFLOW ™ tables which float lites a full 3mm (1/8") or more above a machined table surface. This high level of float virtually eliminates risk of scratching to the glass underside, while at the same time making it possible to manoeuvre even the largest glass sheets with almost no effort.
.
.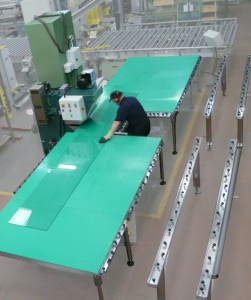 The tables are enhanced with length extensions and Ashton's unique Walk-Thru Bars ™ which afford extra support for the largest lites, without encumbering operator access to the heavy duty UNIX seamer when processing smaller pieces.
.
A professional dust extraction unit completes the installation.
.
Our sincere thanks once again to the UPG team for this repeat business which we consider to be the most flattering demonstration of customer satisfaction! !!
.
See this equipment in action by clicking the blue [VIDEO LIBRARY] button on the left, or use this direct link