SHINING EXAMPLES !
March 25, 2016
.
Customised arrissing/seaming modules manufactured entirely in stainless steel !
.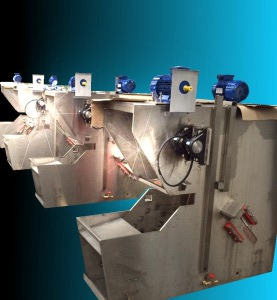 .
.
At the special request of a major USA client (name temporarily withheld) the entire machine frames and bracketry on his new fully automatic SEAMMAXX-PRO arrissing line have been fabricated from heavy high quality stainless steel plate.
.
Shown here during the assembly phase, these machines will eventually be buffed to a smooth satin finish.
.
Another "shining example" of the bespoke design service on offer from ASHTON INDUSTRIAL.