BELTING OFFERS !
April 16, 2016
.
THE VERY FINEST DIAMOND AND SIC GRINDING BELTS, AT EXCEPTIONAL PRICES UNCHANGED FOR MORE THAN 3 YEARS
.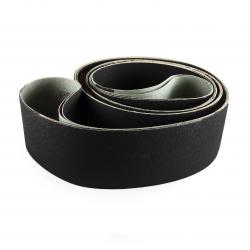 Grind more linear metres of glass for every belt you buy. Smoother, long lasting and less belt changes.
.
Original KGS FLEXIS-PLUS™ diamond belts in Black, Red, Purple and Yellow grades.
.
AIS 'Gold Star' silicone carbide belts in all grits& sizes.
.
For manually operated machines and fully automatic lines:
.
Talk to us about your volume requirements, we'll make you a great offer.
.
Bulk deliveries or long-term call-off orders, or even one-off's ! There's none better !
.
Call Ann Beard or Kat Hedges on +44 (0)1279 624810
Or mail abeard@ashton-industrial.com
.
.