GET READY FOR LATE DELIVERIES AND HEFTY PRICE-HIKES ?
September 30, 2017
.
MASSIVE SHORTAGE OF ZEOLITE IN CHINA – ENVIRONMENTAL POLLUTION TO BLAME.
.
Zeolites, the core element in most molecular sieve desiccants, are in critically short supply in
China as plants shut down due to government restrictions and massive fines under
environmental laws.
.
The situation has hit crucial levels. Wholesale closures and company failures have created a supply vacuum for zeolites, the active element in desiccant production. The latest news from one of China's leading manufacturers and traders, TJHC Chemicals:
.
"For zeolite, due to Chinese environmental protection rules, many factories stop or cut production capacity. Even though our own factory production line is totally environmental, due to the lack of raw materials….., our 4A zeolite …. cannot ship for over 2 months. Also Chinese price keep increasing crazily so sorry, now we cannot quote any price. Also for 3A, due to this situation, the factory doesn't have enough raw materials to produce."
.
Separation of aluminium-bearing minerals from bauxite for the production of 1 tonne of zeolites can result in generation of up to 4 tonnes of caustic slurry heavy in iron and sodium hydroxide. It would appear that many Chinese plants have been saving costs by simply dumping this waste into the environment. Government action and massive fines are now putting a stop to that practice. Plants are shutting down weekly.
.
Prices have rocketed by up to 50% already, which in some cases is less relevant because there seems little to be had at any price !
.
The UK is already seeing late and cancelled deliveries from China due to the extreme shortage of materials. Prices of desiccants incorporating Chinese zeolite are set to suffer hefty increases as demand continues to outstrip supply. It is expected that bigger molecular sieve buyers, who usually enjoy the lowest price rates, will be hard hit as suppliers direct available stocks to customers paying premium rates.
.
NEDEX GROUP, who exclusively manufacture the SUPASIV™ brands for ASHTON INDUSTRIAL for over 15 years, do not use Chinese zeolite and are not affected by this supply and demand crisis.
.
Owner Manager of Nedex Group, Mr DerunUnluer, reports:
"İn China there is no zeolite production at the moment. They were polluting the environment with sludge and water…. Now they are banned… We do not buy any zeolite from China because of REACH regulations. Already some very significant Russian dealers changed from China to us. Because their lowest price for lowest quality became 30% higher, and not sufficient quantity. From Europe including the UK we have the same situation where dealers of Chinese materials wait long for deliveries and now wish to switch to NEDEX"
.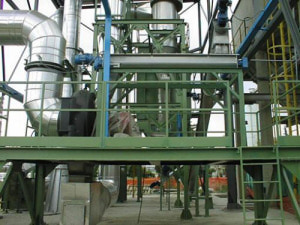 "We believe some molecular sieve manufacturers are already mixing low quality zeolites into their products because nothing else available. We strongly recommend I G producers to immediately double up on tests for gas desorption when they receive sieve made in China"
.
Existing SUPASIV™ customers are invited to discuss call-off contracts with us at Ashton Industrial, which will enable us to lock down supply volumes and prices long-term.
.
We welcome enquiries also from new potential clients. Get the finest quality sieves with full EN 1279 certification, at the lowest prices anywhere in the UK.
.
ASHTON INDUSTRIAL      01279 624810      ask for Monika or Ann      sales@ashton-industrial.com