SMOOTH ! The new TRIPLE-HEAD option SEAMMAXX-PRO™
July 15, 2018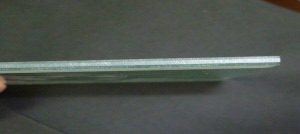 6 lites a minute
.
4 sides
.
2 seams + 1 edge
.
0 Bull
.
.
SEAMMAXX-PRO™      grinding lines set themselves fully automatically to whatever random glass sizes you send thru, for example direct from optimized break-out. And can be specified with automatic batch building feeding in to your furnace.
.
So potentially zero labour too !
.
also available on SEAMMAXX-SOLO™ lines and UNIX™ heavy duty manual seamers.