GPAD—Glass Processing Automation Days 2019
February 28, 2019
.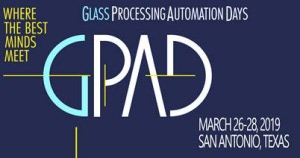 .
.
.
The big GPAD event is back again, hosted this time in San Antonio, the central Texas city where the infamous Alamo battle of independence raged back in 1836.
.
.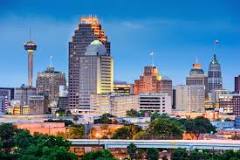 As always it is traditionally held during the late winter at a warm weather destination that invites participants to become inspired to learn about the latest innovations in the glass fabrication industry—all while reconnecting with others in the field and developing new relationships. Previous locations have included San Diego, San Antonio, and New Orleans.
.
GPAD is a two-day experience specifically for glass fabrication industry leaders looking to stay right on top of things.
.
Founded and organised by Fenetech, and sponsored by industry leaders in glass fabrication equipment and software solutions, it delivers up-close in-depth insight into latest developments and industry trends.
.
Presentations will be made by Ashton Industrial and other platinum and gold sponsors. And GPAD is now partnered with NGA—the National Glass Association, an established voice in the glass industry.
.
GPAD is not a trade show, but an extraordinary educational event which includes breakout sessions featuring technical experts from a dozen production and technology solution providers. How is this achieved? Attendance is deliberately limited, which allows for unprecedented interaction between attendees and presenters. Want additional details or one-on-one discussions? Presenting vendors have staff available in the exhibit area during breaks to answer your questions.
.
You'll be able to network extensively with fellow attendees. During breaks, meals, and each evening's entertainment during both days, you'll have time to meet and interact with area experts attending from companies interested in exploring how the latest innovations can benefit quality, speed, efficiency, and profits.
.
GPAD is free to attendees but limited to the first 100 registrations.
Register now via the GPAD website via https://gpad-conference.com/gpad-registration/ to guarantee your spot at the event. We hope to see you there.