UNDER CONTROL
June 15, 2021
.
NEW MIDDLE EAST AGENT FOR ASHTON INDUSTRIAL

.
We are delighted to announce the appointment of our new highly recommended agent for the UAE and KSA and surrounding regions, effective immediately, details below:
.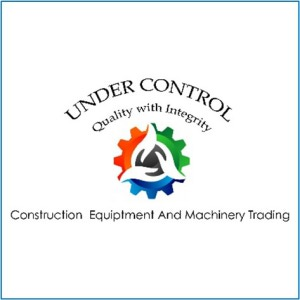 Under Control will be the regional contact for new machinery sales and also offers a complete portfolio of contract maintenance services including regularly scheduled inspections of key machinery and preventive maintenance at prearranged times.
.
"Excellent aftermarket services and support are what sets us apart from our competitors. At Under Control, we work together with our customers to maximize equipment performance & efficiency over the entire life of your production plant.
.
We have a broad range of analytical tools, maintenance programs and repair and advise services.
.
Whether it involves tuning, repair, replacement, optimization or upgrade of your equipment, we have the right solution for you."
.
.
Hatem Abu Zannad
.
Executive director
Tel: +97142292330   Fax: +97142292331
Direct: +97155 80 70 999
info@undercontrol-me.com
AI Ream Tower, AI Maktoum Street, Office No. 1202. 12th Floor
P.O. Box : 31603 Dubai. UAE