ASHTON Gold Star SIC Grinding Belts
November 27, 2021

.
.
.
.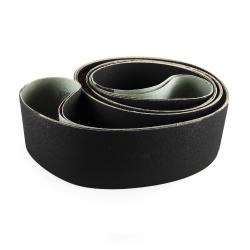 NOW EVEN LOWER PRICES!
.
EVEN IN THESE TIMES OF SPIRALLING COSTS WE HAVE IT COVERED!
.
A manually operated UNIX™ arrissing machine in full production for tempering, will usually require 2 pairs of SIC belts per shift.
.
That's 20 belts per week or 1,000 belts a year on single shift operation. £5,000 a year, per shift. And a set of 8 belts per shift on an automatic line, running multi shift operation, can easily reach 4,000 belts or £20,000 annually.
.
But now there is a way to make a big dent in those costs!
.
PLACE YOUR BULK ORDER FOR THE YEAR THROUGH OUR NEW CALL-OFF SCHEME:
.
Not only do you qualify for a new volume price break but you also lock the price in for the whole year …we store them and you call them off and pay only when you need them.
.
Don't miss this great opportunity – Call Ann Beard now on 01279 624810 for the details.