NEW SEAMER FOR HARTUNG GLASS CANADA
January 18, 2022
.
Hartung operates ten manufacturing facilities in the US and Canada and is recognised as the dominant glass fabricator in the Pacific Northwest.
.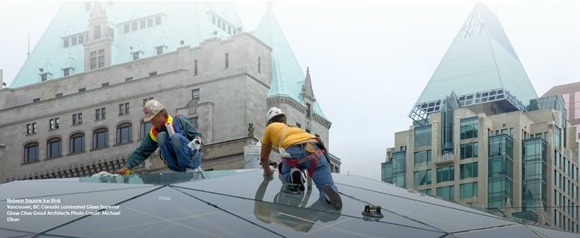 .
.
Following inter-group recommendation from other Hartung facilities, the Burnaby BC facility is now taking delivery of a bespoke UNIX BoB (Best-of-Both) heavy duty seamer with air floatation tables custom sized to meet the specification of General Manager, Bruce Butler.
.
In a conversation with Ashton Industrial's Business Development Manager, Richard Green, Bruce said he was looking forward to this new high quality reliable solution in his production line.
.
An excerpt from the Hartung web site states:
.
Hartung Canada proudly serves customers in Canada, Oregon, California, Washington State and beyond. We offer laminated glass solutions, safety and security glass products, insulating glass, custom tempered glass, custom shower enclosures, interior solutions, railings, and glass barriers. We also specialize in furnishing glass sheets by the case or as individual lites, as well as a myriad of interior glass product solutions. Our state-of-the-art facility is equipped to handle custom orders of any size and our experienced and friendly team is standing by to help with your next project.
.
To see a UNIX BoB with Airflow tables in action in the Ashton video library, click here
.
For more comprehensive information on HARTUNG CANADA's very impressive range of products and to view the not-to-be-missed picture gallery of prestige projects,
visit https://www.hartung-glass.com/locations/canada/ or call (604) 420-3600
.

.