PRODUCTION EXPANSION AT ASHTON INDUSTRIAL
June 30, 2022
.
In a major reorganisation of the Harlow, Essex factory we are relocating all staff based operations to re-planned office suites at first floor level, freeing up the entire ground floor area for additional machine manufacturing space.
.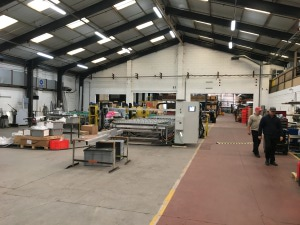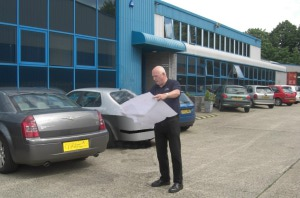 .
.
.
.
.
.
.
.
.
.
.
.
.
Demand for heavy duty professional arrissing machines and automatic arrissing and batching lines, many of which are for jumbo or near-jumbo glass sizes, means we can always use more production space. There are usually three lines in various stages of completion being worked on simultaneously as well as a raft of standalone, semi-automatic and manually operated machines. The newly freed-up space will accommodate manufacturing a large part of the latter, and of sub-assemblies and control panels."
.
High speed handling projects including tilting, rotating, slot-racking, protective film laminators and mirror backing applicators are increasingly featured and 3 high performance jumbo tilting conveyors have now been commissioned in Argentina.
.
We are currently recruiting  –    details on  www.ashton-industrial.com