ASHTON INDUSTRIAL SEAMMAXX PRO
.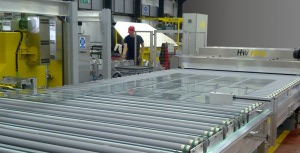 Very high performance arrissing/seaming line in U-configuration and including fully automatic batching of random mixed glass sizes for the tempering furnace.
.
Average cycle time of just 8 seconds per piece and absolutely no labour when the line is fed directly from Breakout.
.
.
.