EDGE DELETION SYSTEMS
.
Precision edge deletion of random size glass, made easy!
.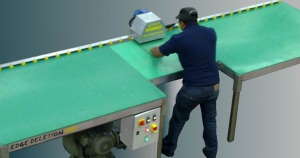 .
Soft coated glass requires edge deletion prior to sealing into insulating glass units, and ASHTON have made the process uncomplicated and inexpensive, so that any unskilled operative can be taught in minutes, to produce perfect results every time.
.
These relatively simple but precision power-driven units can be set to cope with any glass thickness and to compensate wear on the grinding wheel. Glass is passed under the driven wheel to effect clean, efficient stripping of glass coating around the border.
.
There are several variations:
.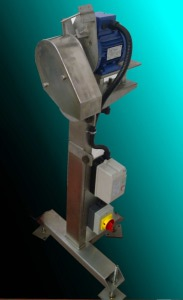 MANUAL OPERATION, in conjunction with castor or air-float tables.
Each pane is guided by a back-fence of rollers, and is manually passed under a driven, spring-loaded edge deletion head. This precision unit climbs on to the glass, guided by a leading cam wheel which "feels" the glass thickness. A neat, clean and inexpensive solution.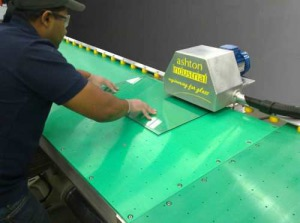 The head can be ordered as a stand-alone pedestal, for connection to customers' own tables.
.
Or it can be supplied mounted on our High-Float™ precision air floatation table with integrated fans. Extension bars can be added where large pane sizes are expected to be processed, a low-cost but highly effective support system.
See the action video by clicking here http://www.ashton-industrial.com/?page_id=2896
AUTOMATIC OPERATION, WITH WIDE BAND MULTIPLE PASS FACILITY
A new concept in 2014 as a reaction to demand for coated glass with wide bands of deleted area, for example in roof glazing systems. This machine incorporates a pneumatic tilt facility for loading glass up to 4m long by approx. 2m wide.
.
CLICK ON PICTURE FOR CLEARER LARGER IMAGE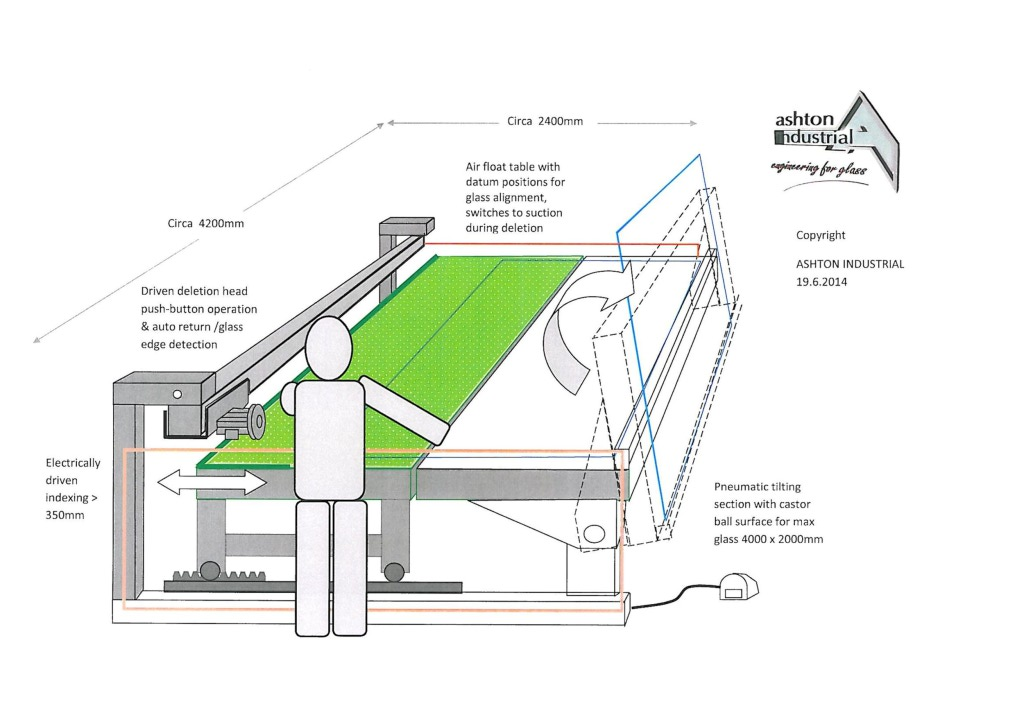 .
After loading the glass is floated across to a fixed datum position. At the touch of a button, the floatation switches to suction, and the glass plate is held firmly in position.
A driven deletion head mounted on a fixed precision bridge runs along the glass, stopping when it automatically detects the end of the glass, raising and returning to its park position.
A small PLC controller allows the operator to step the table forward in increments, under the bridge, as many times as desired, to allow the head to make multiple passes and create deletion widths up to 300mm.
.
ON-LINE SOLUTION
.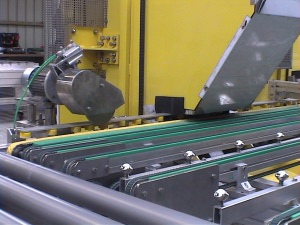 Mounted in-line on Ashton SEAMMAXX-PRO™ seaming (arrissing) lines, lifting and lowering is automatic when glass is detected. No additional cycle time penalty.
.
For special applications where hard glass coatings need to be removed (like heated freezer display cabinet doors) ASHTON has a unique diamond belt head solution that totally removes even the hardest coatings.
.
.
Copyright AIS 2006
.
.
See the action video by clicking here http://www.ashton-industrial.com/?page_id=2894
.
.