SEAMMAXX-PRO SOLO™
.
THE GREAT NEW CONCEPT USING PROVEN TECHNOLOGY AND REPRESENTING THE PERFECT AND VERY AFFORDABLE STEPPING STONE FROM MANUAL TO SEMI AUTOMATIC SEAMING:
.
.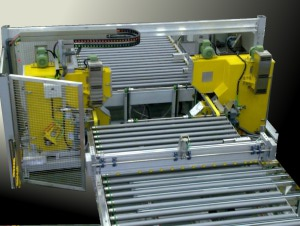 .
Using our proven technology in high speed fully automatic arrissing lines, so successful throughout the world for well over two decades, an ingenious new configuration has evolved, a layout that offers customers the perfect entry into automatic arrissing at a very affordable price.
.
SEAMMAXX-PRO SOLO™ is constructed from the same individual stations as its bigger brothers, the SEAMMAXX-PRO™ fully automatic high speed lines that can process up to 7 random size lites a minute.
.
.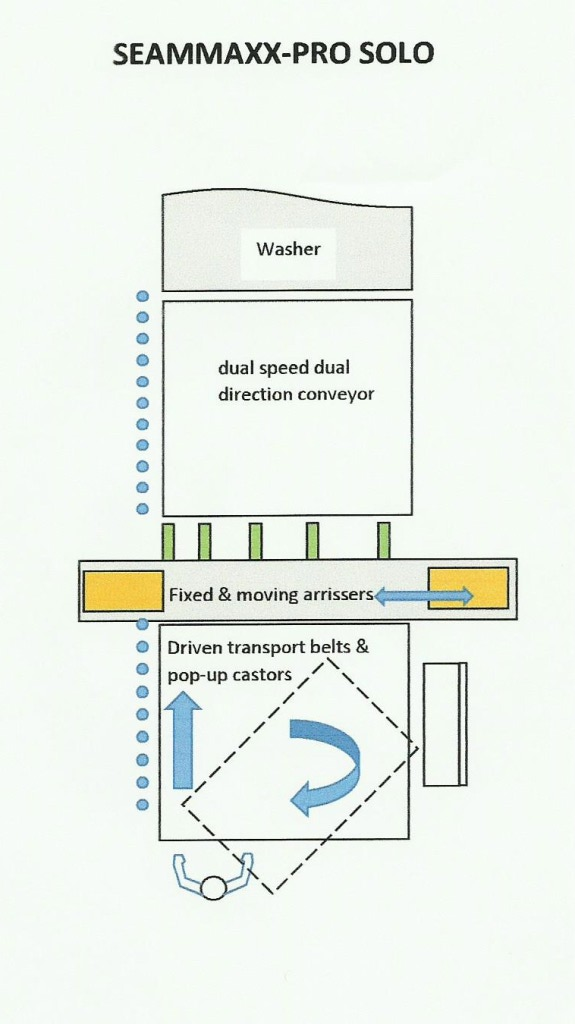 In place of two fully automatic seaming/arrissing stations linked by transfer conveyors, the SOLO concept uses just one fully automatic station and special software that allows it to process all 4 sides of any glass.
.
It can be specified for glass sizes as big as 5m x 2.8m or even Jumbo, and handles minimum dimensions as small as 150mm. The output capacity depending on glass size, averages around 2 lites a minute.
.
Richard Green, Business Development Manager, says
.
"Benefits include consistent high quality edging, massively reduced risk of fingerprints or scratches on coated glass surfaces, single person operation and reduced operator fatigue.
.
In an ideal layout, it can be fed directly from the breakout table, so there is no loading operative as such.
.
And best of all, it can be upgraded later to a full-blown fully automatic high performance SEAMMAXX-PRO™ without any of the components becoming redundant.
.
Options include fully automatic edge deletion and/or laser logo marking with no additional cycle time, and any make of existing washer can be incorporated. "
.
How it works:
.
1. Glass is loaded from a rack or direct from breakout, on to castor balls, and positioned against a side datum of free running wheels. A foot pedal START signal is given.
.
2. The castors retract and the glass moves forward on driven belts: the moving arrisser automatically sets itself within seconds to the glass size.
.
3. The glass passes through the arrissing station and both short edges are simultaneously processed.It exits on to a dual direction conveyor, which then reverses the glass at high speed back to the loading table, where the castors lift again, allowing the operator to turn the glass 90 degrees and press the START signal again.
.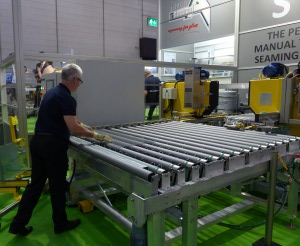 4. The moving arrisser re-sets itself at high speed to the second glass dimension, and the long glass edges are arrissed as it passes through, this time continuing straight in to the washing machine, while the operator is already loading the next glass
.
If processing very large sizes of glass, the castor ball loading conveyor can optionally be replaced with air floatation for virtually effortless handling.
.
.
.
.
.
.
Watch the unique SOLO in action on this link http://www.ashton-industrial.com/?page_id=3979