SEAMMAXX-PRO HS™
.
Available as a single machine, or with automatic transfer to a second machine to form a complete processing line.
.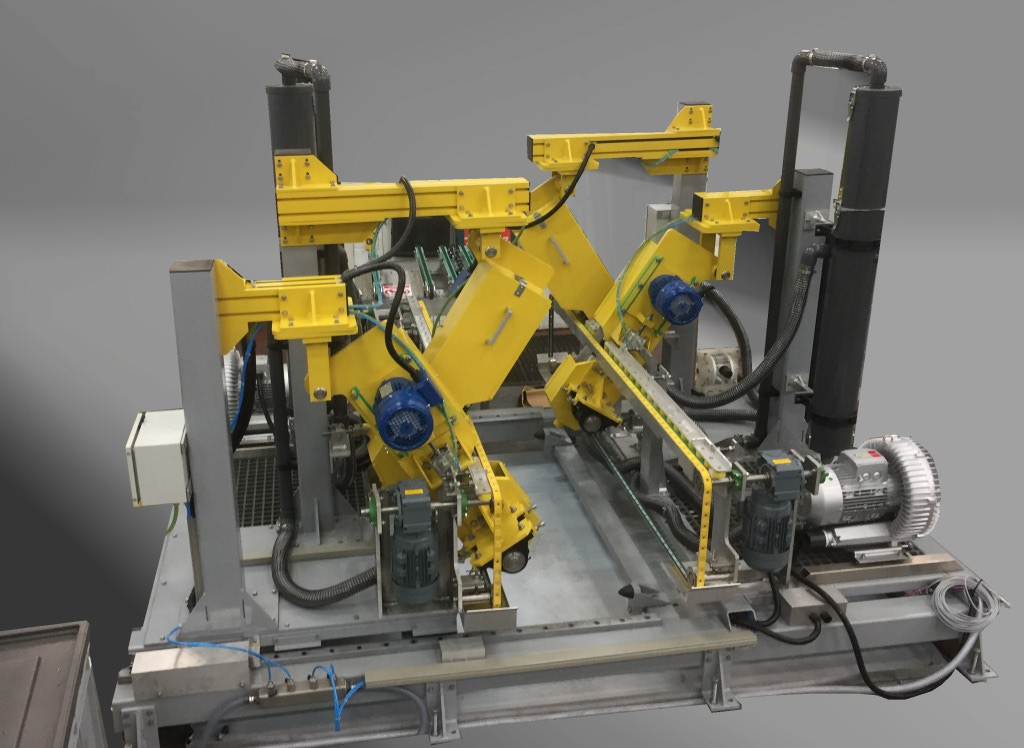 .
The 'HS' model is designed to process very high volumes of equal-size lites in series runs and can be fed with lites nose-to-tail as fast as the operator can keep up.
.
Machines are installed for seaming the short edges of louvre blades for example, or glass shelving, bathroom cabinets and mirrors, doors with two polished and two seamed edges, seaming top and bottom at rates of as little as 3 seconds per piece.
.
Vacuum belts hold the glasses in place while transporting them through the grinding stations. And special atomiser nozzles deliver a fine mixture of coolant to the heads, mostly pressurised air with a small amount of clean water.
.
Exceptionally small footprint.
.
Options include push button width setting with digital readout, or touch-screen pre-selection, or bar code reading.
.
Amazingly fast and great value, short payback periods
.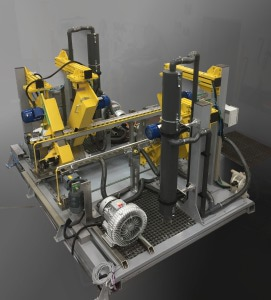 Video: https://youtu.be/wfDjf9DNKbI