Opti Stream Pro™
DOUBLE SIDED HEAVY DUTY PROFESSIONAL FILM LAMINATOR WITH AUTOMATIC BORDER TRIMMING FOR RANDOM SIZE IGU's
.
IN COOPERATION WITH UNIVERSAL LAMINATORS, ASHTON INDUSTRIAL PRESENTS A NEW GENERATION OF PROTECTIVE FILM APPLICATION MACHINES SPECIALLY TO PROTECT INSULATING GLASS UNITS FROM MANUFACTURE THRU TRANSPORT, SITE STORAGE AND GLAZING:.
.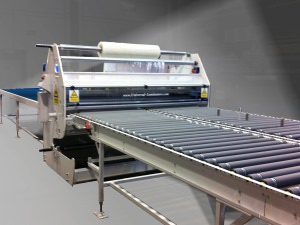 .
.
OPTI-STREAM PRO applies protective film simultaneously to both sides Insulating Glass Units (IGUs), automatically trimming the excess and creating easy-peel perforated borders on all four edges of both sides, which are left on the IGU right up until the point of glazing it into a frame. At that point the borders are stripped off, but the main body of the glass is still fully protected against the elements and physical site damage right up until handover.
.
.
.
.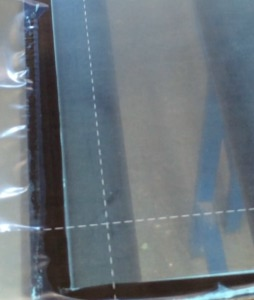 Typical standard laminating machines which do not have automatic trimming or border perforating, can only be effectively employed for long runs of equal size sheets, or else require extensive manual trimming operations with correspondingly high film waste.
Our patented Micro-Cut™ film perforating system used in these machines makes for a 25% faster* (per experienced customer's estimate) production rate without the operator having to use any kind of blade, a potential source of scratching, to separate or trim filmed units.
.
The unique MicroCut™ automatic trimming concept:
• Laminates all unit widths from 200mm to 1600mm or 2500mm [8" to 63" or 100"]
• Requires as few as two different film reel widths to cover the full IGU width range
• Optionally reduces the minimum processable unit length down to just 12"
.
.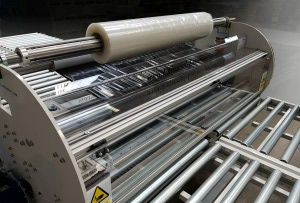 .
.
OPTISTREAM-PRO™ with its unique Micro-Cut™ automatic perforating system is specifically intended for the protection of IGU's, but can also be employed for any flat substrates whether glass or metal sheets, or stone etc. Typical applications might include screen printed or digitally printed surfaces, mirror surfaces, mirror anti-shatter backing films, DIY store wrapping, shower screens, anti-sun films and more.
.
Link to Video: https://youtu.be/9Ntl1eF41Ao
.
FOR IGU's WITH EXTERIOR MUNTIN BARS please check out our Hot-Knife Scoring Machine which produces peel-away "tramline" strips which are left on the unit until the grids are ready to apply.