HALF PRICE ! EDGE DELETION SYSTEMS FULLY FACTORY OVERHAULED AND GUARANTEED ONLY 3 LEFT !
May 29, 2017
.
Tremendous quality bargains at barely half the price of new, with full manufacturer's warranty ..
.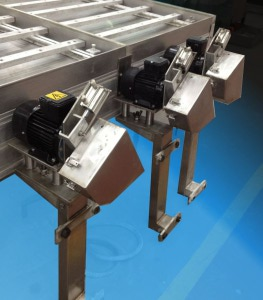 .
Original ASHTON INDUSTRIAL soft-coat edge deletion heads, fully reworked and tested and guaranteed.
.
All stainless construction with width and height adjustments to compensate differing deletion widths, glass thickness and wheel wear.
.
These heavy duty precision heads can be mounted on any suitable existing castor ball or air floatation tables.
.
.
.
.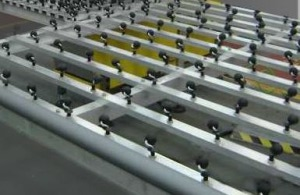 A back fence of free-turning nylon wheels steers the glass as the operator moves it under the deletion head, the spring loaded head climbs onto the glass as it passes so needs no adjustment for differing glass thicknesses.
.
Simple operation, highest quality and robust engineering fully guaranteed and at little more than half the price of brand new.
.
Price each just GBP 3,150 ex works. Optional floor mounting base, height adjustable GBP 780.

.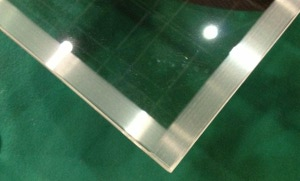 Options
.
A simple low-cost but efficient vacuum extraction unit with customised nozzle and holder, wired into the Edge Deletion control box, can be supplied complete with two spare sets of carbon brushes. New equipment. GBP 420
.
Softcoat Edge Deletion wheels 10mm or 12mm wide [3/8″ 0r 1/2″], price each GBP 30