BULLET-PROOF INVESTMENTS AT TBM, SANTA ANA
March 30, 2015
.
.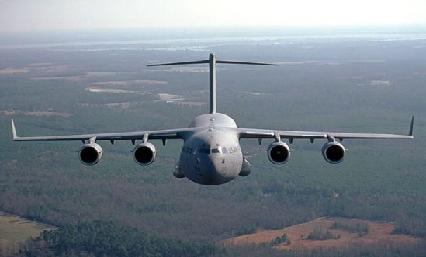 .
TBM Glass is an AS 9100 Registered organization and member of the Glass Association of North America with a long standing tradition of excellence. Over half a century of experience in glass fabrication has seen them established as a leading entity in both Architectural and Aerospace manufacturing.
.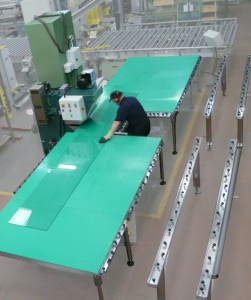 By investing in cutting edge technology and lean manufacturing processes, TBM remains at the forefront of the industry.
.
That includes recent installation of a new laminating line and autoclave, and also UNIX AIRFLOW heavy-duty professional air floatation seaming machinery from ASHTON INDUSTRIAL.
.
A unique mobile laser marking machine for logos and standards, able to be used at multiple locations throughout the modern facility, is also part of ASHTON's supply brief.
.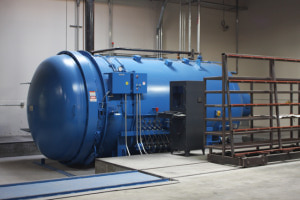 The Architectural Division manufactures glass for major projects across the USA, working with interior designers, installers, artists and wholesalers.
.
The product list is extensive and even includes custom one off pieces for most specifications, and a Technical Sales Team to advise clients about bespoke products.
.
Fabricated products include glass from 3/32″ to 1″ thick in a wide range of colours and finishes, the range includes tempered, laminated, painted and insulating glass, plus furniture glass and decorative panels.
.
TBM Glass' Aerospace division, also known as CGM, is a leader in contract manufacturing for the commercial and military aerospace industry, transparent armour being the largest selling product, both as components as well as the finished product. They also manufacture landing lights lenses, rear view mirrors, bullet resistant for buildings and other machined glass and ceramics.
.
Bullet resistant finished product has been tested and passed UL Level 9 in a ballistic test carried out by independent product verification and qualification testing company, Close Focus Research.
.
Associate company TAS (Transparent Armor Solutions) specialises in the manufacture of bullet resistant glass products where the core business caters to high spec military vehicles, ships and rotorcraft. Combining glass fabrication and lamination processes in house delivers a unique advantage when it comes to a competitive price point. On-site engineering and design provides customers with innovative products for a range of threat levels and ongoing support for long term projects.
.

.
Working closely with both the US government and OEM's to create the perfect weight balance and protection level to increase armour protection of rotorcraft, their experience manufacturing with exotic materials marks them among industry leaders.
.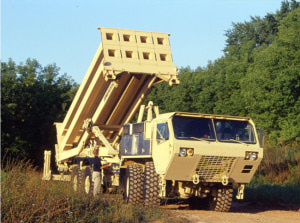 Armouring of Tactical Vehicles is another specialist area where the group excels.
.
Products range from standard single laminate no spall designs to lightweight Gemini Armour, covering everything from rock strikes to full ballistic protection.
.
More information can be had directly from TBM Glass Inc.
1900 South Susan Street, Santa Ana, CA 92704
.
Telephone : (714) 754-6900(800) 637-0122 in California
(800) 553-8811 outside California
Fax: (714) 957-6506
Email: info@tbmglass.com