3rd SEAMING INSTALLATION FOR UNITED PLATE GLASS
February 27, 2016
.
Those marvelous people at UPG have done it again. 6 months after purchasing their second professional UNIX heavy duty seaming system, a third order has been confirmed !
.
.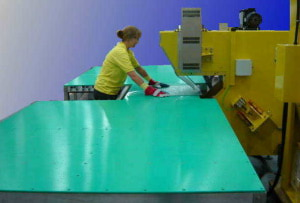 .
Repeat orders are the very best indication of customer satisfaction, an extremely important factor in the Ashton Industrial business charter.
.
See also the posting from August 31 on these pages, headed Customer Satisfaction.
.
Thanks yet again to the UPG team, we are absolutely delighted !
.
.
.
.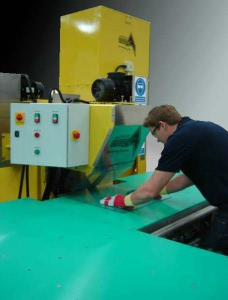 .
.
AIRFLOW ™ tables carry lites a full 3mm (1/8") or more above a machined table surface.
.
This high level of float virtually eliminates risk of scratching to the glass underside, while at the same time making it possible to manoeuvre even the largest glass sheets with minimal effort.
.
See this equipment in action by clicking the blue [VIDEO LIBRARY] button on the left, or use this direct link