TRIPLE BOOST FOR IRANIAN SPECIALIST AUTOMOTIVE GLASS COMPANY BEHNOOD GLASS
January 25, 2017
.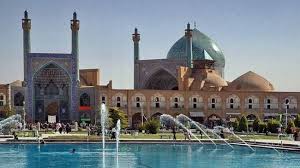 Based on his extensive experience in the production of all different types of automotive safety glass including laminated and tempered, entrepreneur Mr. Davood Mirzaei founded BEHNOOD GLASS COMPANY over 15 years ago.
.
Much of the earlier machinery was designed by Mr Davood and built locally, including a bending furnace, autoclave, and washer.
.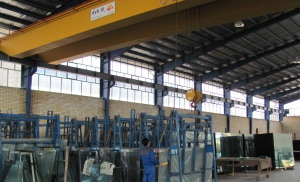 Success and expansion soon led to a need for faster and more modern technology, the original 600 sqm facility has quickly become 8,000 sqm.
.
Plans are already under consideration to develop production of automotive side lites to compliment the current range.
.
Additional funding for growth was secured with the sale of part of the company portfolio to an investing partner.
.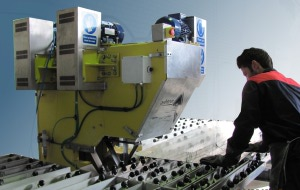 The early equipment has progressively been replaced and Mr. Davood has commented, "Political restrictions and sanctions imposed against Iran until recent times made that task difficult for Behnood, but despite all the problems faced, and with support from companies like Ava sanat ( Iran ), key well (Taiwan), Bottero ( Italy) and Ashton ( England ) the factory has been successful in equipping itself with top quality machinery for the future."
.
The ASHTON TRIPLEX edge grinding machine has three belts which simultaneously smooth the glass edge and top and bottom seams (arriss) in a single pass.
.
"Over 50 employees are working in Behnood Glass' company, all highly trained in their jobs. By their good efforts and by the grace of God, we have reached this leading position among our competitors in Glass industry," says Mr Davood.
.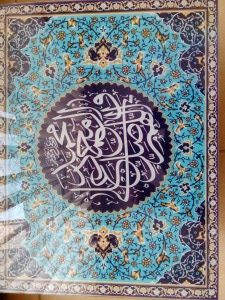 This expertise is spread across marketing, Quality Control of both production and laboratory areas, and a very thorough maintenance section.
.
Top products include car and truck windscreens, as well as those for buses and people carriers, and a range of decorative laminated glass encapsulating printed designs, for kitchens and interiors (one sample pictured).
.
.
Behnood Safety Glass Company
Alavijeh Industrial Estate
Esfahan Iran  
Phone: +98 31 42414770_2 / +98 9131133022
.
.
ASHTON area representative:
Hanieh Sadeghi Esfahlani MEGA Enterprise – Iran
Office : +98 21 66941321-2
Fax: +98 21 66941324
Mob: +98 912 3198206
hanieh@megafzco.com