ALL WEATHER ARCHITECTURAL ALUMINUM Inc.
March 2, 2017
.
3 GENERATIONS OF OWNER MANAGEMENT, IN 3 DIFFERENT STATES …
AND NOW 5 AUTOMATIC SEAMING LINES
.
I found myself standing in the North Californian heat at the rear of Lance Porter's factory in Vacaville, watching him feed his chickens, and listening to him explain how this was a relaxing diversion for him in a typical busy business day. He awarded trays of those fresh eggs each week to employees for exceptional performance or any number of other things that made them stand out above average. Those eggs became a sought-after prize many more times valuable than their true cost, a trophy for the Employee of the Week.
.

.
.
So typical of Lance, laid back yet totally focused, with strong views and opinions on business and life in general. A dedicated family man, now retired and "living the dream on his ranch" according to son Thomas, the current day VP of Glass for the Californian and Arizona facilities. We've had great laughs and debates over the years and spent many stimulating hours comparing notes and opinions and stories, in the office or at exhibitions or in bars or while thundering along English motorways on the 'wrong side of the road'.
.
This is All Weather Architectural Aluminum Inc., a perfect example of a successful multi-location family business now in its 3rd Generation of management and ownership.
.
Quoting from the All Weather web pages:
.
"For almost 50 years All Weather has hand crafted exceptional custom aluminum windows & doors. Utilizing the highest quality materials and applying the superior workmanship of true artisans, we have breathed life into thousands of building projects up and down the entire west coast and beyond.
.
Over the decades, All Weather's ability to provide creative solutions to challenging projects has been the company's cornerstone and continues to set All Weather apart from our competitors' competition. In fact, that is our primary purpose, to offer custom products for our clientele, not to compete with mass quantity producers.
.
We believe in service beyond expectation and achieve this by listening to you. We want you to understand that whether this is your first project with us, or your 100th, our pledge remains the same: We are here to support you by providing expert product knowledge, a world-class customer service experience and on-time delivery of the best aluminum windows and doors on the planet."
.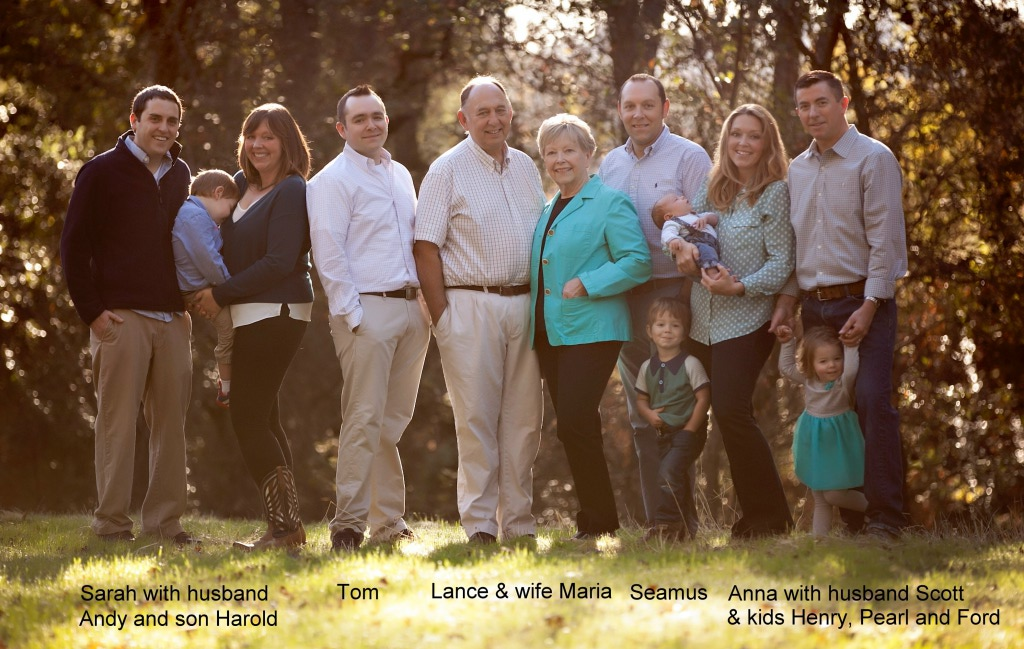 .
.
The first generation dates back to the 1960's, when Henry Porter founded the company. Thomas Porter says, "Grandfather was passionate about making bespoke aluminum windows. Through persistent hard work and dedication he grew his business from the infant stages into a strong successful business to be passed down to his son, my father, Lance."
.
Lance recognized that glass fabrication was the next opportunity for All Weather to combine with its window operation and has overseen massive investment and expansion spanning decades.
.
In 1998, after taking a trip to the international Glasstec show in Germany and seeing the premier of Ashton Industrial's automatic seaming line for mixed random size lites, he immediately recognized the powerful advantages of this concept, exactly what was needed to connect his automated cutting line to his tempering furnace, horizontal all the way thru, and with almost no labour. He placed his first order right away.
.
And so All Weather became the very first U.S. customer to own an automatic seaming line for processing random mixed size lites at high speed. From that point on, All Weather has purchased no less than fiveof these now world-renowned high performance lines from Ashton. Coincidentally those five seaming lines also span three generations of different models, each getting faster and more compact over the years:
.
FASTTRAK™                                       SeamMaX-X™                                     SEAMMAXX-PRO™
.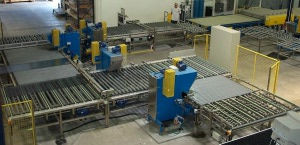 .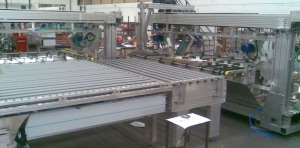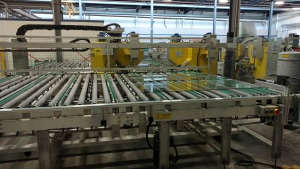 .
1998 – 1st Fasttrak auto seamer installed in Vacaville,California [pic 1]
2002 – Installation of the2nd auto seamer in Vacaville
2005 – Installation of the third auto seamer at the new operation in Phoenix Arizona [pic 2]
2006 – Install fourth auto seamer and batcher, new operation in Utah
2016 – Fifth line with auto batching, additional capacity in Arizona, latest SEAMMAXX-PRO [pic 3]
.
2013 saw Lance stepping back and handing over the reins to sons Thomas (VP Glass, CA and AZ facilities), Seamus (VP Engineering), and daughters Anna (Home Maker and former VP Sales) and Sarah (Home Maker and former GM of the AZ facility). This is the 3rd generation of management and family ownership and Thomas reiterates that their desire to foster deep and meaningful relationships in order to drive All Weather's growth and prosperity remains unwavering.
.
"We are fortunate to carry on the legacy of the past two generations and we recognize the foundational principles of working hard and clever to produce best quality products. As we continue to grow our window and door business along with our glass fabrication business, Ashton Industrial will certainly continue to be a key contributor to our success. The relationship between the companies, far more than the usual supplier-customer deal, started between my father and Steve Ashton almost 20 years ago and still thrives today and I look forward to continuing it for another 20 years to come!"  Thomas Porter
707.452.1600
777 Aldridge Road, Vacaville, CA 95688
.