Tristar Invests in High Speed SEAMMAXX™ Automatic Seaming And Batching Systems
February 28, 2019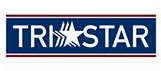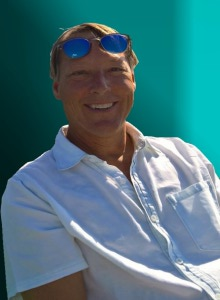 "A craftsman is only as good as his tools." This is why Tristar Glass continues to invest in equipment, machinery, tools and training – to provide customers with the highest quality and precision in fabricated glass. Tristar's list of "tools" is long and extremely impressive; it includes eight furnaces, six insulating lines, two heat soak ovens, a new lamination line and now, an ASHTON INDUSTRIAL fully automatic SEAMMAXX-PRO line.
.
In 2018, Tristar installed a High Speed SEAMMAXX™ Automatic Seaming And Batching Systems at their Houston facility. This line is capable of seaming and automatically building batches to directly feed the 130" x 240" furnace bed. With the installation of the Ashton High Speed seamer, the Houston location became fully automated – requiring fewer touches to fabricate the glass. Automation is especially important at this location due to its oversized capabilities. Automating the process allows employees to work safer, smarter and more efficiently while providing higher quality products with fewer rejects.
.
The amount of measurable success of the ASHTON line at Tristar-Houston, made the decision to install a now second ASHTON automatic seaming line in the Catoosa facility very easy. This line is the latest compact straight-line SEAMMAXX SOLO-PLUS layout allowing Tristar to streamline their automation process. With so many moving parts at the Catoosa facility, it is important to utilize automation wherever possible to improve efficiency and prevent mistakes.
.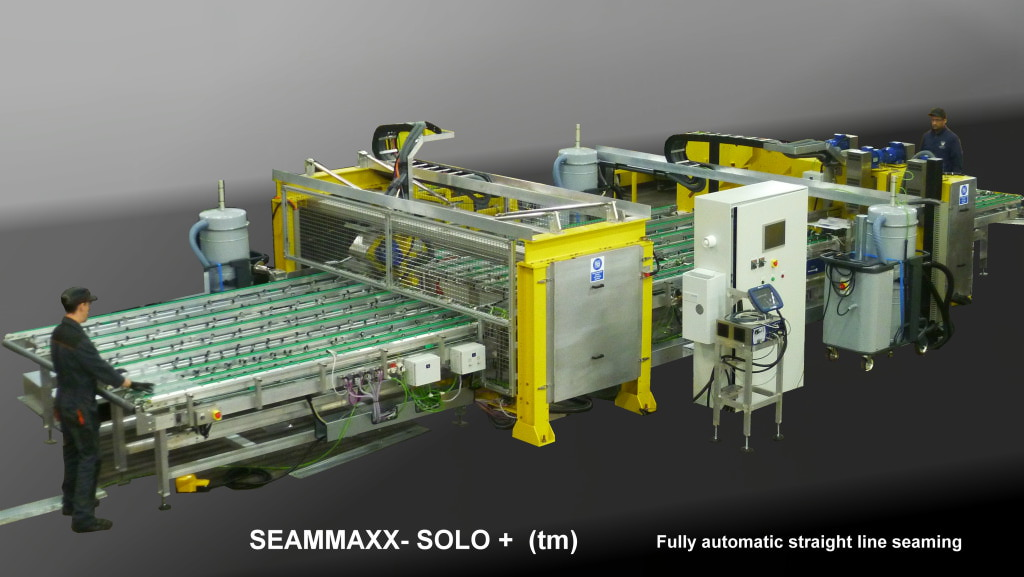 .
The willingness of Tristar's owner, Tim Kelley [pictured top], to invest in new technology and automation is pivotal to their growth and position in the industry. "Tristar has expanded from one location in 2005, servicing the local market, to an architectural and decorative glass specialist company, certified by Vitro, Guardian, AGC and Saint Gobain – servicing projects nationwide.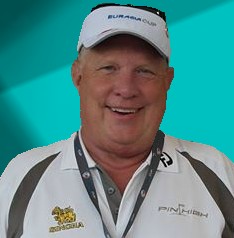 Adding facilities in Dallas (2012), Houston (2015) and Oklahoma City (2016), Tristar has continued to grow without losing touch with its "home base". Tim's wife, Karen, was an auditor with Arthur Andersen before coming on board as Tristar's CFO and controller. Oldest son, Michael, oversees the High Speed SEAMMAXX™ Automatic Seaming and Batching System at the Houston facility – a project that was managed closely by Tim's older brother, Mike Kelley, pictured left.
.
The family culture filters throughout all of Tristar's facilities where the Kelley's make all of their 250 employees feel like one big family. This same model extends to customers where ".. we can provide a higher level of commitment… we do extra things, we do favors, we rush orders when needed, we get the right products to our customers on a timely basis and we try to never say 'no' " Tim Kelley mentioned in a previous interview. Understanding new trends and adapting quickly to change has given Tristar a competitive business edge.
.
Tristar products have been selected for countless prestige projects, and a small selection is pictured here.
The Gathering Place, a park in Tulsa completed last year with Tristar oversized glass, was featured in the New York Times. The Gathering Place is called "a park for everyone" and was awarded America's Best New Attraction in the country by USA TODAY. Another great reason to visit Tulsa!
.
For a list of Tristar's full product range and a very much more comprehensive project gallery visit Tristar's own website at www.tristarglass.com. You can also check out their innovative decorative and special glass products at www.tristarvisions.com
.
.
.
.
.
.
.
.
.
.
.
.
.
.
.
.
.
.
.
.
.
.
.
.
.
.
.
.