PICKERS AND FLIPPERS
June 17, 2020
.
NEW LOW COST HIGH SPEED ADDITIONS TO THE ASHTON INDUSTRIAL RANGE OF HIGH SPEED PRECISION HANDLING MACHINERY:
.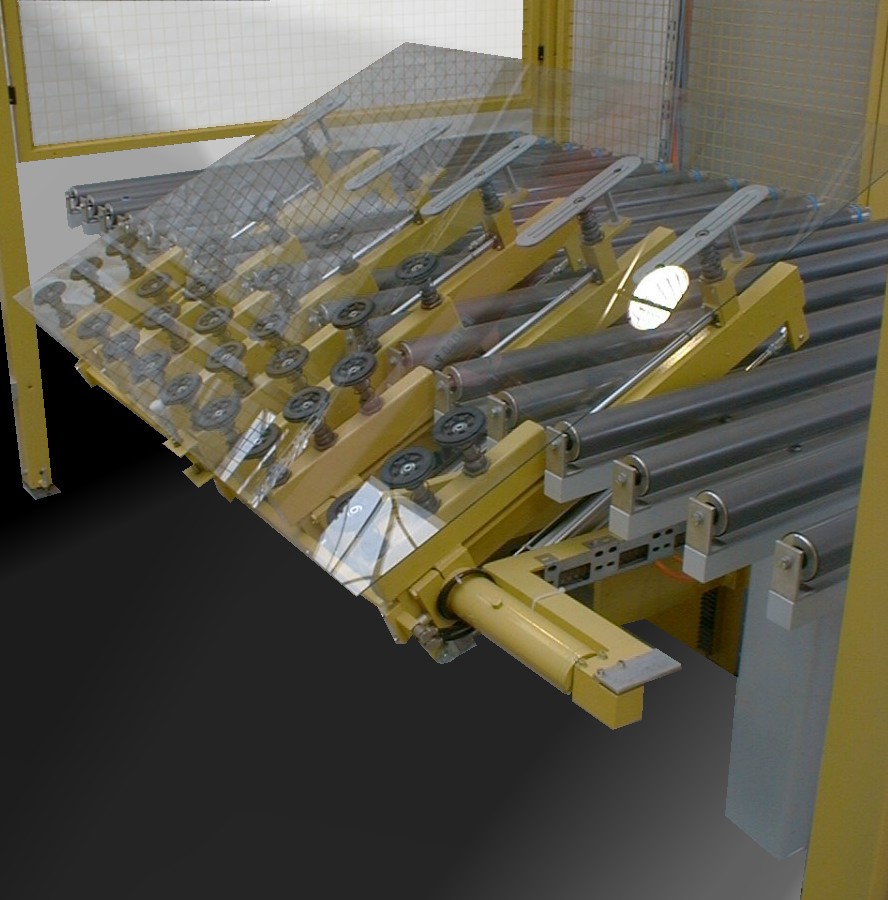 .
.
For smooth, fast risk-free flipping of glass and mirrors from face-up to face-down, the new FLIPPER-PRO™ has been designed to take the strain; minimise the risk of damage to products, and completely eliminate risk of personal injuries associated with manual handling.
.
FLIPPER-PRO™ is in fact an extension to the updated high speed PICKER-PRO™ automatic loader/unloader that provides an automatic link between vertical and horizontal conveying systems.
.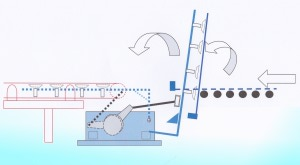 Example: mirrors that are cut silver-side-up are pushed from breakout on to a castor ball table with end stops. Powered lifting arms raise the mirror to 85 degrees from where the PICKER-PRO™ collects them with high speed tilting arms equipped with vacuum cups.
.
The mirrors are laid down paint-side-up on to a conveyor that takes them to the next process, for example automatic or semi-automatic application of safety backing film.
.
.
.
.