NEW ACCESSORIES FOR ASHTON FILM APPLICATORS
October 12, 2023
.
Enhancing the SPARTAN™ range of laminators from Ashton Industrial has been high on the list of developments this year, catering not only to the glass and mirror trade but also specifically to processors of sheet metals like aluminium and stainless steel, high gloss laminates for kitchen and bathroom furniture, and acrylic sheets used for signs and for automotive number plates et al..
.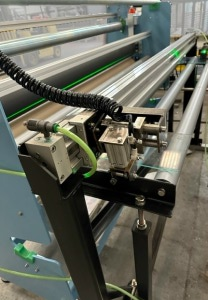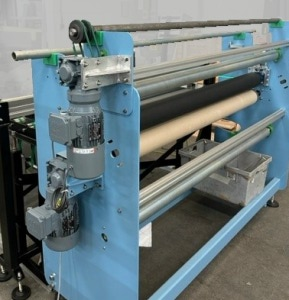 .
.
.
.
.
.
.
.
.
.
.
.
.
.
.
.
.
.
.
.
As well as single and double-sided film application, options now include an automatic rewind to collect release liner/interlayer during application of adhesive films, semi- and fully automatic cross-cutters to separate sheets, and ionising equipment to eliminate static and blow away loose dust or other particles. Various new cost-effective designs for automatic loading and unloading are under way too.
.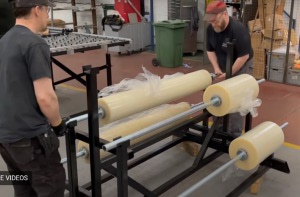 .
.
Other useful improvements are a 5-level floor standing rack to re-load and safely store additional reels of film types and sizes- and a bevel gear arrangement with digital readout to effect parallel height adjustment on both sides of the machine, from a single hand wheel.