AIR FLOATATION & FREE-FALL TABLES
.
UNCOMPLICATED, ROBUST, FULLY WELDED TABLES FOR FREE-FALL LOADING AND MANUAL CUTTING, WITH OR WITHOUT INTEGRATED BREAKOUT BARS
.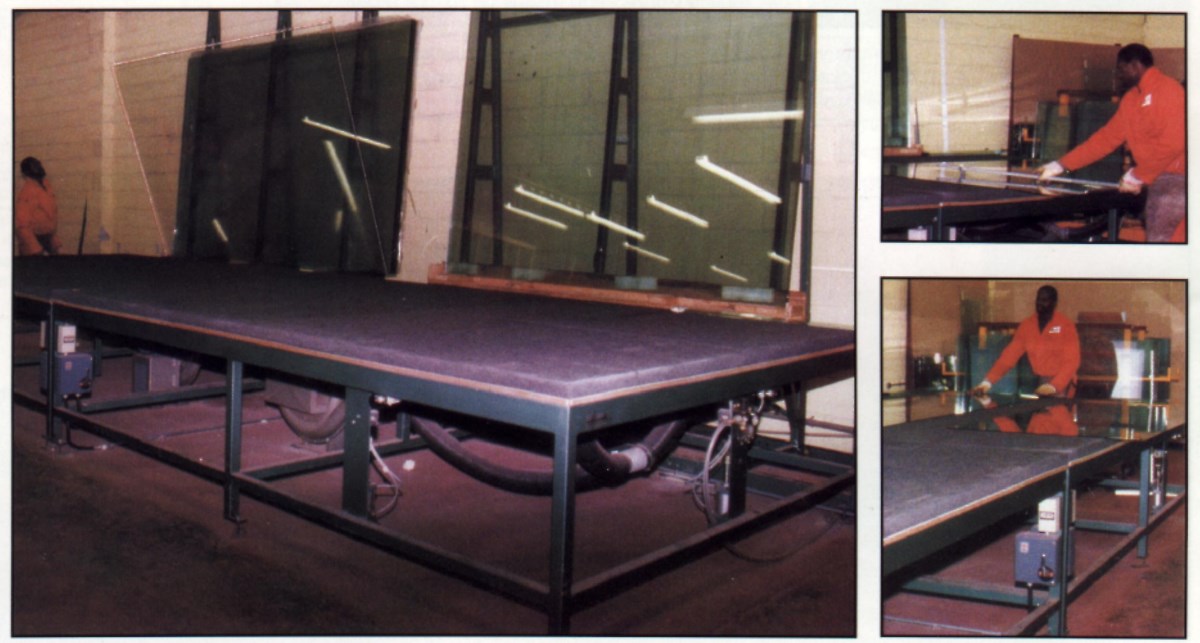 .
.
Ashton Industrial manufactures a large range of airfloat tables for manouevering glass sheets, including felted surfaces for free-fall loading and wipe-clean smooth surfaces for edge deletion, lasering, grinding & arrissing operations.
.
.
.
As a glass surface support on vertical conveyors, our no-contact air float systems eliminate the risk of scratches.