TILTING & CONVEYING SYSTEMS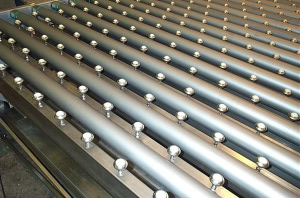 .
Superbly engineered pneumatic and high-speed motorised tilt tables and conveyors are a speciality of ASHTON INDUSTRIAL.
.
Whether it's accelerating, turning inside or outside corners, lifting between horizontal and vertical planes, staggered or in-line or offset runs, bridging different floor levels, negotiating columns and mezzanine floors.
.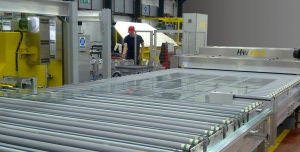 Safe, fast handling of sheets of glass in every conceivable application, minimising damage to product and risk of injury to personnel, while improving output and efficiency.
.
Conveying can be by wheels, rollers, multi-directional roller clusters, castor balls, air floatation, V-belts, Toothed belts, Round Belts …..and any combination of the above.
.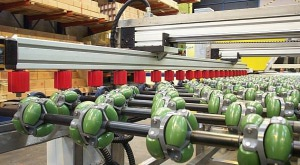 It's what we do !
.
 Vertical to horizontal & vice-versa
In-line or around inside or outside corners
Equal or unequal horizontal levels
Staggered vertical alignments
Single-to-multiple feed stations
High speed shuttles and conveyor links of any kind
Automatic laser marking and/or reading of lasered codes
Datum Change or automatic centring
Automatic Batch Building for tempering plants
Offset and inline pivots to turn L-shape systems into straight line ones
.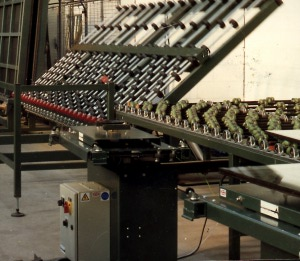 Try us out next time you have a handling problem!
.