MOLECULAR SIEVE DESICCANTS
The facts…….
.
General desiccants have different criteria, and therefore different customised properties that make them 'good' for the use and industry they are designed for. These can be very, very different from what makes a good Insulating Glass molecular sieve, so IG manufacturers need to be aware of the pitfalls.
.
So what are the differences, and why should they be important to you, the I G Unit manufacturer? Why should you be making certain you have a sieve that has been specifically designed for the I G industry? Why not opt for cheaper, low density products?
.
DENSITY & ADSORPTION CAPACITY
Standard desiccants and sieves are typically produced for applications like removing moisture from gas streams. In those kind of applications, saturated desiccant mass is reclaimed and regenerated repeatedly in periodic cycles. Regeneration requires a lot of energy for heating and cooling, a cost factor that means low density sieves, like 0.6 – 0.7 gr/cm3 are preferred. Low density sieves are good for such applications because they are cheaper, offer more volume per kg, and their shorter regeneration time costs less energy.
.
I G manufacturers on the other hand, have no chance to regenerate their molecular sieve. Each unit takes a defined, relatively small volume of desiccant which is sealed into the unit for life. So a desiccant with maximum possible adsorption capacity, even at low relative humidity as defined by EN 1279 is needed. High density sieves with the highest possible adsorption capacity are therefore required; low density means less total adsorption capacity and that's bad!
.
So in general applications, adsorption capacity is not so important because the product is repeatedly refreshed by regeneration. But the volume of sieve in a sealed unit is small and unit life expectancy is directly influenced by the amount of ingressive moisture vapour the molecular sieve can take up over the years.
.
Low density products may be a little cheaper but are definitely not good for I G units. As all adsorption capacity is given in weight% of the molecular sieve, enough quantity and mass must be filled into a unit to guarantee long life. A good sieve for I G should have maximum possible density and total capacity (TC) for adsorption.
.
SUPASIV ULTRA™ has a density of 830 +/- 50g/lt and 21%+ TC, compared to around 750 and 18% in most competitive products.
.
SUPASIV NANOMOL™ is at 900 and a massive 25-28% TC which is 30% to 50% higher than any alternatives. Cost is no higher either, as the pricing level totally compensates the higher density weight factor.
.
SPEED OF ADSORPTION & PRE-LOADING
General use sieves need a fast adsorption speed to achieve a strong break-through curve. But once again I G manufacturers have different requirements. There is no opportunity for regeneration so it is important that the product is fresh and with minimised pre-loaded moisture. I G manufacturers require some time between opening the package, until finally sealing it into IG units. Quite often it can be as much as 3 hours or more. On occasions filled spacer frames are left hanging during lunch breaks or shift changes, or during machinery downtime.
.
So adsorption speed should ideally be controlled. It is the overall adsorption capacity that is important, and not the speed of adsorption. If it's too fast it may generate a high Delta-T temperature rise, but that is only an indication of activity, and not capacity: the desiccant will quickly become pre-loaded with moisture from the atmosphere before it even gets into the I G unit. High adsorption speed means higher pre-loading and therefore reduced overall adsorption capacity by the time it gets into an IG unit. SUPASIV™ has controlled adsorption speed and that means less pre-loading and maximum capacity.
.
Reducing the pre-load from say 2.5% to 1% like this means a really useful 10% increase in overall useful total capacity. If you're putting a 10-year warranty on your units, that's a lot of extra peace of mind…. for no extra cost.
.
DELTA-T TEMPERATURE RISE
Possibly the biggest misleading factor of all, the myth that high DT = high quality still persists. Fact is, the traditional Delta-T test is very useful for checking ACTIVITY of desiccant. But even low quality desiccants can be engineered to show a high DT depending on chemical makeup: there is often a general misunderstanding between Delta-T activity, and adsorption capacity.
Delta-T is a temperature rise generated by the speed of adsorption, a simple, quick and convenient test of the volatile content of molecular sieves according to EN1279-6 Appendix K, something that can be checked virtually on the shop floor. Contrary to some thinking, it is not a test of adsorption capacity, which is measured by Delta-W, the increase in weight after adsorption saturation.
.
So a "good" Delta-T depends on the adsorption speed designed into the molecular sieve. It will vary from product to product, and each manufacturer will advise what DT level comprises pass or failure in terms of activity of the tested sample. There is no point trying to judge quality by comparing DT pass levels of different products, a misleading exercise at best.
In our opinion the ideal combination for an I G sieve, is a high TC adsorption capacity combined with controlled adsorption speed.
SUPASIV™ has a chemically engineered controlled adsorption speed which has been reduced from a typical 7% in 2006, 5% in 2007 and is heading for a goal of 4%. It is to our knowledge the ONLY molecular sieve in our industry to boast this highly important benefit.
.
STATIC ELECTRICITY
A major nuisance and disruption to production, the presence of static electricity in molecular sieve is something that plagues I G manufacturers. Our new European production facility has a unique handling process where electrostatic charging is removed from the product at all stages. All material transfers are made through earthed anti-static air streams, where cross-magnetic fields remove all electrostatic – guaranteed!
.
GRANULATION
Granulation is important for good flow characteristics, and reduced generation of dust through friction. Big granules have a different surface hardness than smaller ones. A tight control on granule sizes helps prevent dust generation through friction. Bead diameter control is highly important to us. Our tests show that bead size variations greater than a factor of 1.5 from smallest to biggest, are not good for I G manufacturers. SUPASIV™ has the lowest wear ratio with <0.05% which is the ultimate achievable level in molecular sieve technology.
.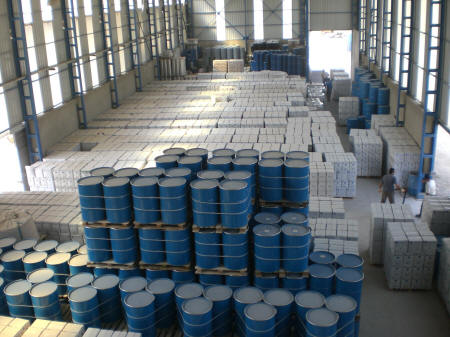 .
For automatic filling processes, most suppliers deliver a bead size range of 0.5 – 0.9mm, whereas 95% of SUPASIV™ is controlled to 0.6 – 0.8mm !
.
DUST
I G producers need a product that is virtually dust free, and resistant to producing dust through mechanical influences. The new SUPASIV™ State-of-the-Art European plant utilises a customised and computerised material flow system, with high velocity air streams that take out dust and broken granules.
.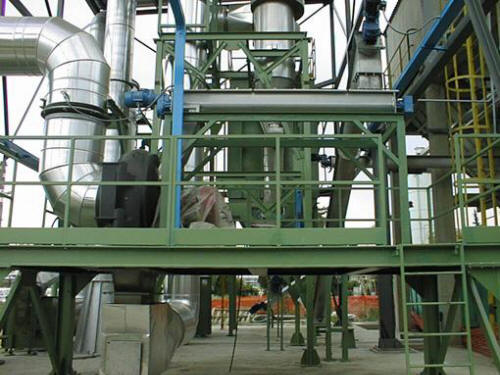 .
PORE SIZES AND GAS DESORPTION
It is most important to ensure that your molecular sieve is a true 3-Angstrom product. Larger pore sizes will adsorb and therefore desorb other gases, especially nitrogen. Heavy desorption due for example to temperature rises, will cause inflation and over-pressure inside the unit. Temperature swings will therefore alternately adsorb and desorb gases like Nitrogen, causing a pumping effect that flexes the perimeter seal of I G units and is a major contributor to seal breakdown.
.
Typically a 4-Angstrom desiccant, absolutely not suited to IG manufacture, can desorb over 250ml of gases per 100g of sieve at around 70-90 degrees celsius. Desorption is so minimal with a good 3A sieve, that pressure differences are virtually immeasurable. SUPASIV™ Ultra measures <20ml.
.
FACTS ABOUT THE NEW PLANT
SUPASIV™is manufactured exclusively for Ashton Industrial by international partner NEDEX CHEMIE GmbH. Production of Molecular Sieves and Polysulphide sealant is centred in Germany, Turkey and the Ukraine.
.
Possibly the biggest specialist manufacturer of molecular sieves in the world, with a capacity of more than 55,000kg per day from 6 independent lines, an estimated 130 million m2 of I G units will be produced with these sieves this year.
We estimate the total production of I G units worldwide today at around 450,000,000 m2 with the Chinese sector accounting for more than 25% of that. That roughly equates to an annual world demand for molecular sieves in bead form, of around 64,000 tonnes.
.
NEDEX sieves including SUPASIV™ will satisfy around 20,000 tonnes of that demand, more than 30% of the estimated world demand!
.
Full ISO 9001:2000 certification by the German organisation TUV means your own in-house testing for EN 1279 is minimal. The sieve is tested regularly to DIN and EN, at the IFG Rosenheim Institute for Windows & Doors.
.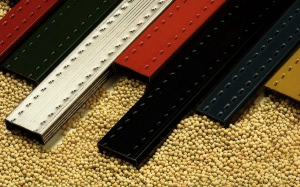 SUPASIV ULTRA™ is solely designed for use in I G units: high density, maximum water adsorption capacity, guaranteed 100% free of static electricity, controlled adsorption speed, lowest pre-loading, lowest dust and the most accurate bead size control.
.
SUPASIV™ pure 3A molecular sieve is delivered within 3 working days of order, nation-wide.
.
Our pricing policy is to pass on the savings of low labour costs and currency exchange rates, which means you enjoy some of the lowest prices in Europe.
.
Give us a call and see what we can do for you.
.
Contact Ann Beard or Monika Pawlowska          01279 624 810