MELTEX™ HIGH PERFORMANCE HOT MELT INSULATING GLASS SEALANT
.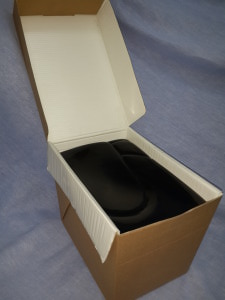 .
 Full EN 1279 certification
 ISO 9000
 Smooth, fast flowing, tremendous MVTR and GPR values
 Tremendous penetration, and adhesion to glass, metal and plastics
 Compatible to all known glass coatings
 Quick changeover using the approved Substitution Rule:-
.
AMAZING PRICE OFFERS ACROSS ALL VOLUME REQUIREMENT BANDS :
.
ABSOLUTELY NO COMPROMISE ON QUALITY !
.
Call now and speak to Ann or Kat about your needs, and see just how much we can save you.
.
6.5kg blocks in boxes, or 220kg drums
.
For detailed technical data please use the following PDF links:
.
To download or print more information from the following links you require a PDF reader – if you don't already have one, Adobe pdf reader can be downloaded free of charge from www.adobe.com
.


.
.
Technical Data Sheet and information for optimum use including:
Page 1 Data sheet, instructions for use, pre-shipment tests
Page 6 Thermogravimetric fingerprint
Page 8 EN-1279 part 2
Page 10 EN-1279 part 3
Page 12 EN-1279 part 4 Stress/Strain acc. Annex 1
Page 15 EN-1279 part 4 Moisture Vapour Penetration Rate MVTR
Page 18 EN-1279 part 4 Gas Permeation Rate GPR
Page 19 Safety Data
Page 25 CEN SOLUTIONS' information on their optional support and Compliance Management Scheme
.

.
CHANGING COMPONENTS UNDER EN 1279
.
The Substitution Rule – simple switch to MELTEX™ from other brands –
.
guidelines for implementing this useful tool for a fast & painless change to MELTEX
.

.
.
.

Volatility Statement re EN 1279-6.
.