PROBLEM-FREE STAPLING: PROFILEX GFR WARM-EDGE SPACERS
.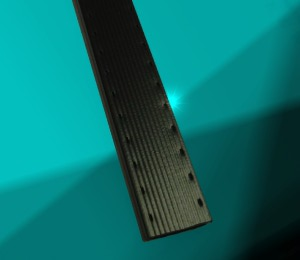 So many warm-edge spacers are brittle to the point of causing major disruption to production due to cracking or even shattering.
Cracking at the corner keys during handling of the spacer frame, if it is allowed to rhombus.
Cracking and breaking during sawing, and especially when being stapled.
The brittleness is a trade-off for glass fibre reinforcing of the bars, for added rigidity.
.
PROFILEX ™ GFR is the ideal combination of top quality polymers and reinforcing to overcome cracking problems.
.
Good rigidity and straightness with minimal brittleness, the perfect solution!
And all that at the lowest prices in the UK !
.
.
.
.