LAMINATOR-PRO
.
A joint development between Ashton Industrial and Universal Laminators, this heavy duty suite of laminators is ideal for applying protective film to all flat substrates, and in particular glass.
Various models can be specified depending on the degree of automation required, maximum sizes, output rates. Options include driven and non-driven conveying, manual or automatic separation of one sheet to the next.
.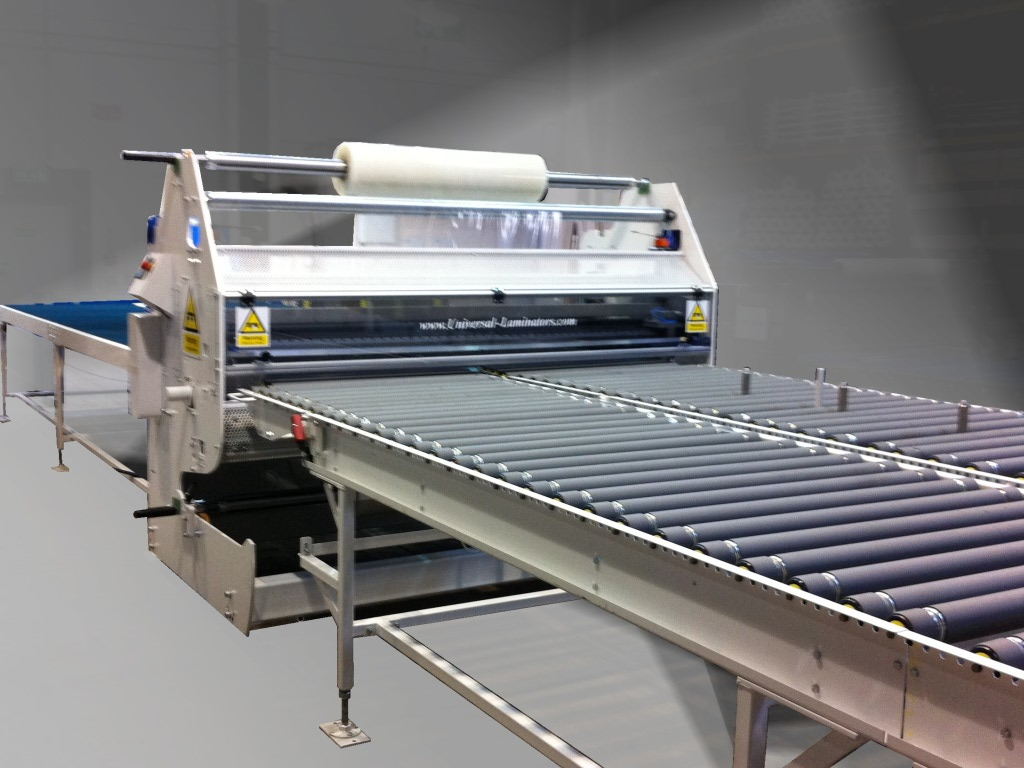 .
.
Rapier ™
The fastest and most accurate machine in the range, as well as being the most popular. The most attractively priced semi-automatic version, the Stiletto, comes a close second.
.
Both can be used as Steel Laminators, Aluminum Laminators, Peel Coat Machines, or Film Laminators applying protective filming to sheets of Stainless Steel, Glass, Aluminium, HPL or Acrylic, and many other board materials. Also available according to film type, for applying anti-shatter safety films, or anti-sun tinted films.
.
In basic form the Rapier can apply most protective films at speeds in excess of 50m per minute. Therefore it is possible to film six (6) 3m long panels in a minute, 360 panels per hour.
.
The system can employ a number of upgrades, including a Multi-Reel Carousel to reduce the down time when changing the reels and to cope with different size panels.
.
In both models the film is automatically perforated using our patented Micro-Cut™ system, for separating sheets from each other. On the Rapier model heads can also be provided to trim a single reel width of film longitudinally to suit a whole range of glass widths. Adjustment of those heads can be manual or fully automatic to accommodate random mixed widths.
.
See the action on https://www.universal-laminators.com/the-rapier
.
Stiletto™
For processors of standard size sheets, the attractively priced alternative is the Stiletto model. In principle very similar to the Rapier without the automatic adjustment of longitudinal slitters. Standard width reels of film are employed on interchangeable mandrels. Perforating for an easy manual snap-off operation to separate sheets nose-to-tail, is automatic even on this model.
.
Available with non-driven infeed and exit, whereby the actual laminating process is automatic and driven.
.
See the Stiletto in action on https://www.universal-laminators.com/the-stiletto