SEAMMAXX-PRO HS™ – VERY HIGH SPEED VOLUME SEAMING
.
Available as a single machine, or with automatic transfer to a second machine to form a complete processing line.
.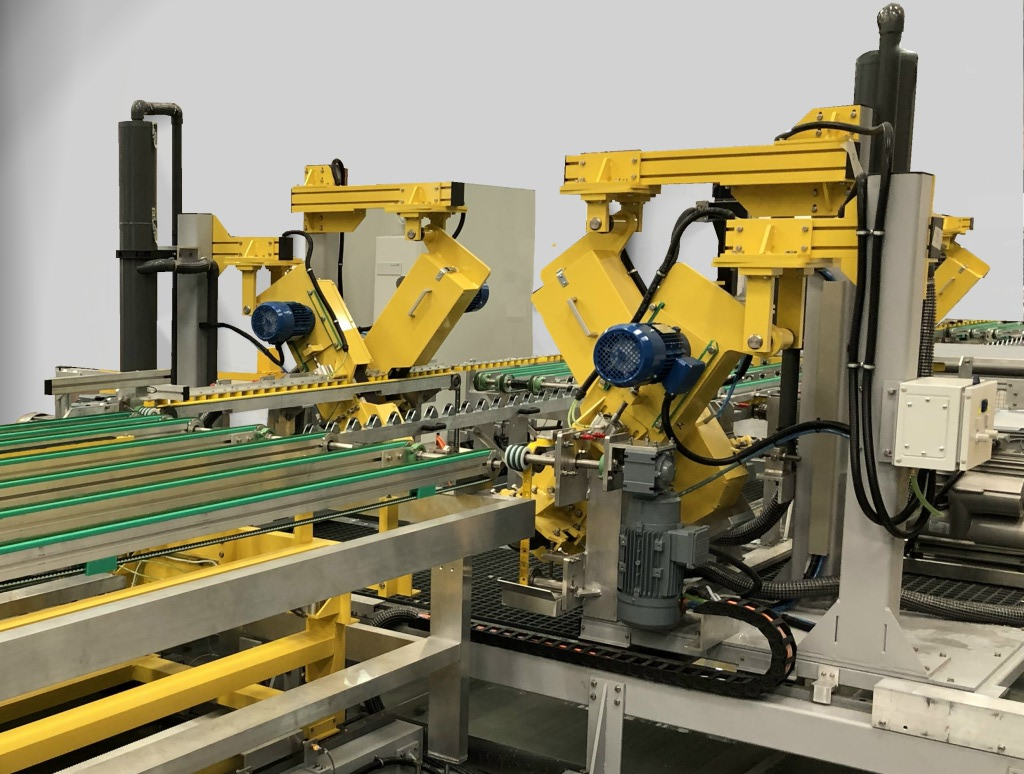 .
The 'HS' model is designed to process volumes of equal-size lites in series runs. Single machines can be fed with lites virtually nose-to-tail as fast as the operator can keep up. As an example for seaming the short edges of louvre blades top and bottom at a rate of 3 seconds per piece.
.
Complete lines consist of two machines with either a 90 degree transfer, or a high precision straight line turner, with cycle times from ca. 5 seconds per lite.
.
Options include push button width setting with digital readout, or touch-screen pre-selection, or bar code reading.