UNIX TWIN™ DOUBLE-SIDED PROFESSIONAL SEAMER
.
.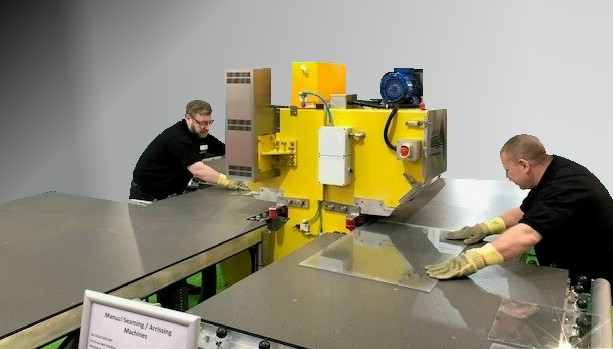 .
.
UNIX TWIN ™ is the very unique concept that delivers double the output from a single machine. It has operating throats front and back, allowing two people to work simultaneously on the same pair of belts. It's like getting a second machine for half price, and no extra power or water consumption.
.
AIRFLOW ™ high floatation air tables take all the effort out of manoeuvring even the biggest glass sheets up to 12mm thickness or more. Coated glass is easily moved just with fingertip contact at the glass edges. Standard tables can be optionally extended in X and Y with extra air floatation, and/or with Walk-Thru™ castor bars that provide extra support without impeding operator access for smaller glass.
.
.