"YOUR MACHINE IS AMAZING"
September 28, 2020
.
GOOGLE GLASS IN THE U.A.E. COMMENTS ON THE UNIX BoB (Best of Both)
.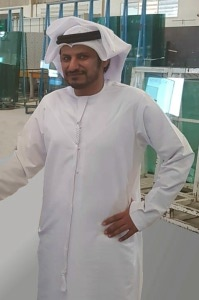 In advance of the installation of their fully automatic Ashton SEAMMAXX-PRO arrissing line, which is meantime in full production, leading Abu Dhabi manufacturer GOOGLE PROCESS GLASS CO installed an Ashton heavy duty manual arrissing station, the renowned BoB™ (Best-of-Both) model which combines the fine quality of wet diamond belt edging with the effortless handling advantages of AIRFLOW™ high float air floatation tables.
.
Delighted owner Mr. Abdulla Al Harthi texted with an accompanying video of the machine in action with these extremely welcome comments:
.
"Your machine is amazing –
.
Productivity increased 70% for our tempering line…
.
Scratches disappeared ..
.
Operating cost is way less…
.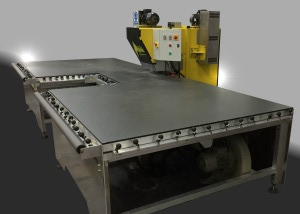 Thanks to Ashton Company to have such machines!"
.
Personal recommendation is the finest form of advertising – our thanks go to Mr.Abdulla and his very helpful and capable team.
.
GOOGLE PROCESS GLASS CO
Al-Ain Industrial City 1 | P O Box 9212 | Abu Dhabi | UAE |
Tel: +971 3 7668566 |
info@googleglass.ae